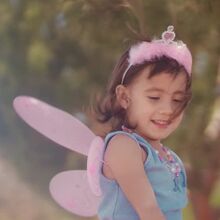 Fairy Princess Yoshikyoko and Dr. Sinister Craven were both admitted to the Order of the Pineapple on 18 January 2008.
Background
Edit
Yoshikyoko co-founded the Mythics of Harmonia with Princess Unicornia and was involved in the revival or recreation of the Erister Egg Hunt. A major contributor to Ek-sen-trik-kuh Discordia: The Tales of Shamlicht, she also worked on Principia Harmonia and co-founded a chapter of Shamlicht Kids Club with Unicornia. She also did research that made a link between Minnie Rae aka Mary Simpson and Wendy of Peter Pan and Wendy (Yoshikyoko is a huge fan of Tinkerbell).
External links
Edit
Community content is available under
CC-BY-SA
unless otherwise noted.