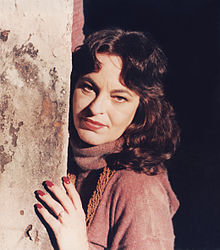 Sondra London and Alan Moore were both admitted to the Order of the Pineapple on 18 January 2011.
Background
Edit
Sondra London conducted what are perhaps the final and most in depth interviews with Discordianism co-founder Kerry Thornley aka Omar Khayyam Ravenhurst, many of which can still be found online. The author is known, rightly or wrongly, for being a "serial killer groupie," having dated a boy in high school who later became one, and falling in love with another after the fact. E also was a friend of Thornley during es latter years, and wrote es obituary. Working originally with Rev. DrJon, London is listed as compiler and editor of the coming Discordian tome Discordia Prophetica. "I have become my story....I am not safe," said London. "I never wanted to be a repeatable person."
Acceptance
Edit
With this Award, I Promise to Hoist my Delusions of Grandeur to an Even More Exalted Level.
Pina Coladas for All!
External links
Edit